reiki

what is reiki?
Reiki is also known as a "massage for the soul". It is a wonderful way to re-energize and re-align your energy centers to feel mental and physical well-being.

Reiki is a Japanese originated method of healing that works to heal the "life force" energy which flows through every one of us. If this life force energy is low or out of balance it can cause stress, mental illness, acute physical illness, and even chronic physical illness. A Reiki practitioner will use their training to channel this energy and aide it in self correction.

What should I do to prepare for my Reiki session?
To get the most out of your Reiki session it is helpful to avoid alcohol and any stimulants like caffeine or energy drinks at least the day of the treatment but preferably 2-3 days prior. Give yourself some quiet time prior to the treatment to really reflect on your goals and intentions. Be honest with yourself about how you are feeling and what your healing needs are. Wearing comfortable clothing that will allow you to fully relax is helpful. Also, click here to print and complete the Self-Assessment tool. Bring this with you to your treatment session so that it can be discussed.
What can I expect during my Reiki Session?
Reiki therapy is done in a quiet, private treatment room. The treatment is performed on a massage table with blankets provided. At the start of the session there will be a 10-15 minute consultation on your goals and intentions. You will then be guided on some cleansing and grounding breath work. This helps prepare the body to receive the treatment.

The actual Reiki treatment will last about 30-40 Minutes. During that time you will be laying comfortably with your eyes closed. Some even feel guided to sleep during this time. The Reiki Master will then work from head to toe placing hands gently over the areas of treatment. Upon completion of the treatment the Reiki Master will then discuss any guidance learned during the session. You will be given focus points, and guidance to assist you in moving forward with your healing.

How Do I know if Reiki is right for me?
If you are experiencing any symptoms such as muscle aches, headache, insomnia, chronic fatigue, memory issues, anxiety, sadness or frustration then Reiki may offer relief. It is also helpful for those who are feeling "stuck" or who are going through life changes like a change of job, relationship, or move. Reiki helps us to connect with your true selves for the optimal healing that we need.

It is possible that after the first session you will feel a noticeable difference in symptoms. However if you are experiencing physical symptoms or other symptoms that are interfering with your quality of life, it is possible that you will need a minimum of three sessions. This is due to the fact that physical manifestation of symptoms usually begin after an alteration in your energy has persisted over some time or is severe in nature. Due to the severity it is possible that more than one session be necessary to correct this imbalance.
reiki master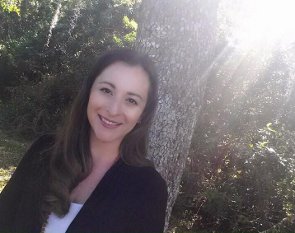 Lisa is a Registered Nurse, Reiki Master, Intuitive Healer, Wellness Advocate, Oracle Card Reader, Empath, Clairvoyant, Yogi and founder of Divine Soul Shine, a platform that was created to inspire, teach, and encourage others on their path to self-healing.

"I knew from an early age that I was born into this lifetime to heal and help others. It has all brought me here to this moment. I want to empower others to become their own healers. When we are all living to our greatest potential we are better able to fulfill the purpose of our soul.

Reiki has always been a part of my life, even as a child, I just didn't know what to call it. During my practice as a registered nurse I worked in hospitals with adults and children and would use this healing on my patients that asked for it. The results were amazing and I knew that this would eventually become a bigger part of my life.

I'm thrilled to be able heal others in a greater capacity. I'm excited for my future and I'm excited for yours too!"
benefits of reiki
Fosters natural self-healing
Eases anxiety, depression, stress and insomnia
Balances energies in the body
Promotes pain relief
Strengthens spiritual connection
Awakens intuition
Stengthens immunity
Releases toxins from the body