private lessons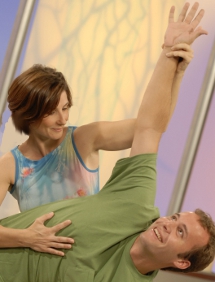 For those looking for personalized attention, Namast&eacute offers private lessons for all levels - from brand new beginners to advanced students. We create individually tailored programs designed specifically for you with poses, flows and/or breath work chosen to meet your needs and work with your schedule.

Private lessons allow you to work on injuries or issues that may concern you, deepen your practice and/or refine your technique. If you've never practiced yoga before, you might find it helpful to book a few private lessons to introduce you to what you will be experiencing in regular classes at the studio.
Private group lessons are also available for corporations and larger groups. These can be done at your location or onsite at our studio. Group lessons are perfect for families, parties, girls night out, and more.
pricing & booking
*
Pricing:
Individual
One 60 min lesson......$60
Five 60 min lessons....$275 ($55/lesson)

Two people
One 60 min lesson......$80
Five 60 min lessons....$375 ($75/lesson)

Three to six people
One 60 min lesson......$100
Five 60 min lessons....$450 ($90/lesson)
NOTE: Yoga rope wall lessons are only available for up to 2 people
*
For lessons with more than 6 people, corporate rates, and/or pricing for lessons at your location, please call us at 813.505.1850 or send us an email.